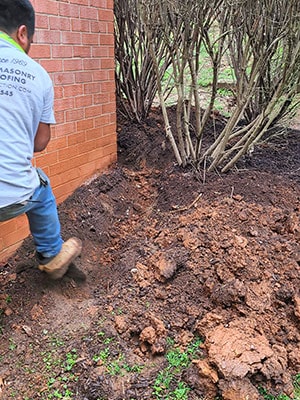 There are two main types of waterproofing people will need assistance with: interior and exterior. In fact, there are interior water control services that are quite common among both homeowners and commercial property owners. Additionally, there are exterior control water and pump services that will help ensure the water doesn't end up getting into the building or home. Both are services that our experienced professionals are well-versed in and have the skills required to assist you with any of your waterproofing needs and questions. When it comes to waterproofing, there are some things that make us at Lanham Construction unique. We help guide our customers through their waterproofing needs based on where the issue may be located. Ultimately, this allows us to adequately diagnose the issue and provide the proper options available to our customers for resolving the issues in our detailed proposals. As a result, if you can't solve the issues on your own, don't worry — we definitely can.
Exterior Wall Waterproofing
Waterproofing is essential to maximizing the durability and longevity of your home or business. In fact, the use of the right waterproofing system will prove to be vital in preserving your building envelope from water penetration. As a result, you can easily transform your wet basement into a place that you can actually begin to enjoy. This means, a wet basement can finally get rid of the excess moisture that has ended up down there and transform into a space your entire family can finally enjoy.
Waterproofing Services For All Your Residential And Commercial Needs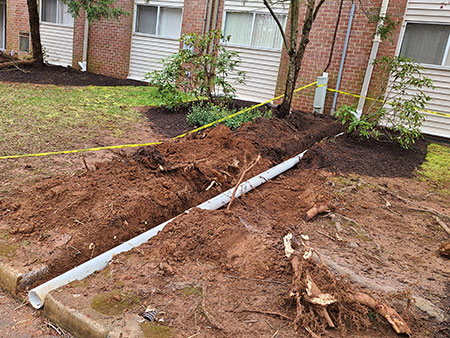 Beyond traditional interior and exterior waterproofing services, we at Lanham Construction also provide customers with negative and positive side waterproofing along with exterior wall waterproofing and even underground leak detection. Another specialized area of waterproofing are rooftop decks and balconies. Over the years, waterproofing systems have become increasingly sophisticated and we make sure to stay up to date on all the leading technological advances within our industry to provide our customers with all the latest and greatest options available to them — which are all included in our detailed proposals.