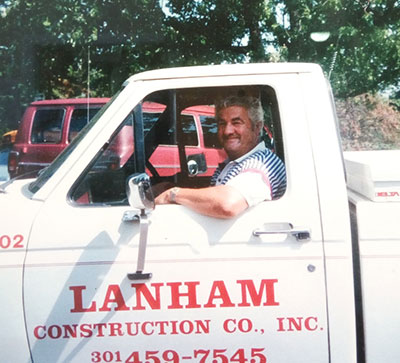 A Little History
With a vision of delivering honest, reliable workmanship in the DMV area, Fred Leinemann purchased a truck and founded Lanham Construction in 1969. His exceptional service, fair prices and quality work spread through word of mouth, and Lanham Construction soon expanded into the commercial construction business. Nearly 50 years later, Lanham Construction continues to uphold its reputation for providing award-winning work in concrete, masonry and waterproofing. Though the reigns have been passed down to his son Andrew, Fred's vision and original goal still remains the heart and soul of our construction company: "Let's provide great service!"
Family-Owned And Well-Known
We are a family-owned commercial and residential construction company specializing in concrete, masonry, and waterproofing. We provide the ultimate in tailored service to all our customers. The reality is, we go above and beyond for our customers and collaborate with them to ensure they enjoy the process of working with us while undergoing a large and extensive construction job. This means, we provide detailed proposals that allow our customers to see their options laid out to them neatly and seamlessly.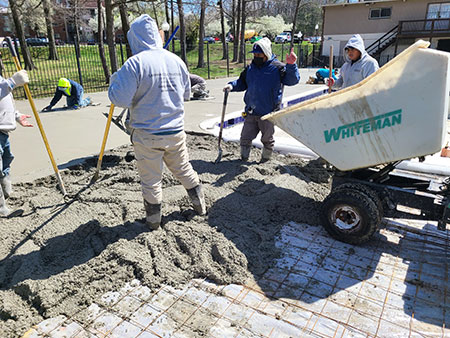 You Have The Vision And We Make It A Reality
Our mission is to not just ensure you have an excellent experience working with us, but to help your vision come to life. In fact, whether it's a new build or the need for waterproofing services, we ensure that your dreams and desires are fulfilled. Trust, honesty, and collaboration is what sets us apart from the rest.
The Ultimate In Construction Services
We offer a variety of services to customers in the Maryland, Virginia, and D.C. areas. We specialize in concrete, masonry, and waterproofing. When you choose Lanham Construction, you'll never worry about the process because each step of the way, we are here to provide you with the very best experience — from the moment we step on site to the follow-up call once a project is complete.